Today we are delighted to be profiling Team England wrestler Georgina Nelthorpe. Wrestling is one of the six sports competed at the first Commonwealth Games in Hamilton 1930, and 88 years later Georgina arrived at the Gold Coast Games as Team England's only female wrestler. She came back with a famous bronze medal, her first at a major sporting event.
"When I won my first major sporting event medal. It was actually the bronze medal at the Commonwealth Games at the Gold Coast and I was at a loss for words."

"It meant so much to me, the moment the whistle blew when I realized that I'd won all the emotions came flooding through me."
Georgina knows better than any that the road to Commonwealth success is a tough one, and she certainly did not mince her words when asked what elite wrestling training is like: 
"Training for big sporting events. I would love to say that it's all sunshine and rainbows, but it's not.

"Its long training days and time away from your family. And you're traveling all the time.

"There's a lot of sacrificing that needs to be done and to be honest the sacrifices are worth it."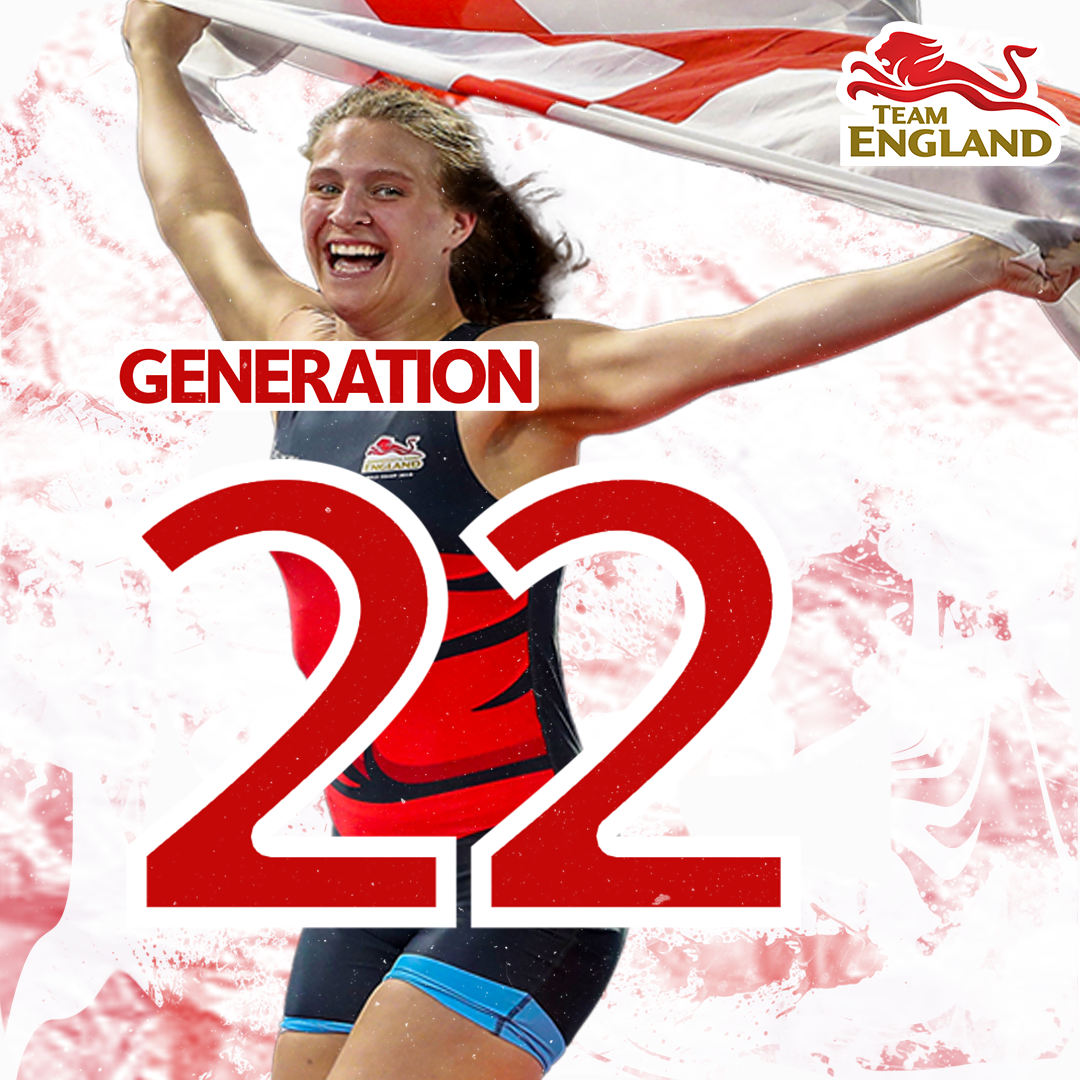 All the sacrifices were worth it for Georgina in 2018, as she reflected on competing at her first major event:
"Going to an international competition and looking around and seeing the women that I idolized from the Olympics there and knowing that I'm there with them now. I've earned my way there. 

"They're no longer just someone that I've idolized, they are someone that I'm competing against."

"The best bit is knowing that when I step out on that mat, you hear the crowd going. It's because of the country that I have on my back, being in England. 

"And not only that as much as I'm representing myself, I'm representing everyone around me cheering me on. We're all there together. And that's an incredible feeling, and it means a lot."
As with all our Generation 22 athletes, Georgina is eyeing up Birmingham 2022 next year and cannot wait for the event.
"Knowing that the next Commonwealth Games, the Home Games is everything. 

"It means everything to me, knowing that your friends and family and support can be there knowing that we're doing our country proud."
We know that Georgina will do us proud, as she already has done for Team England on the mat in 2018. And we are really looking forward to following her journey closely as she prepares for the Games next year.
For the full story click below